---
A business analysis system that understands the specifics of the transport industry and provides:
multivariate analysis of performance indicators of geographically distributed enterprises
situation dependent monitoring and control for operational management
digitalization control systems, transformation into a full online mode
the solution is also relevant for the logistics departments of large holdings
The tasks that the BI solves:
Freight and passenger traffic analysis
Operational control and timely repair of transport / infrastructure
Improving the efficiency of using transport / infrastructure facilities
Ensuring traffic safety
Compliance with standards and internal regulations
Dispatching Monitor
Fast emergency management and notification system
Sample screens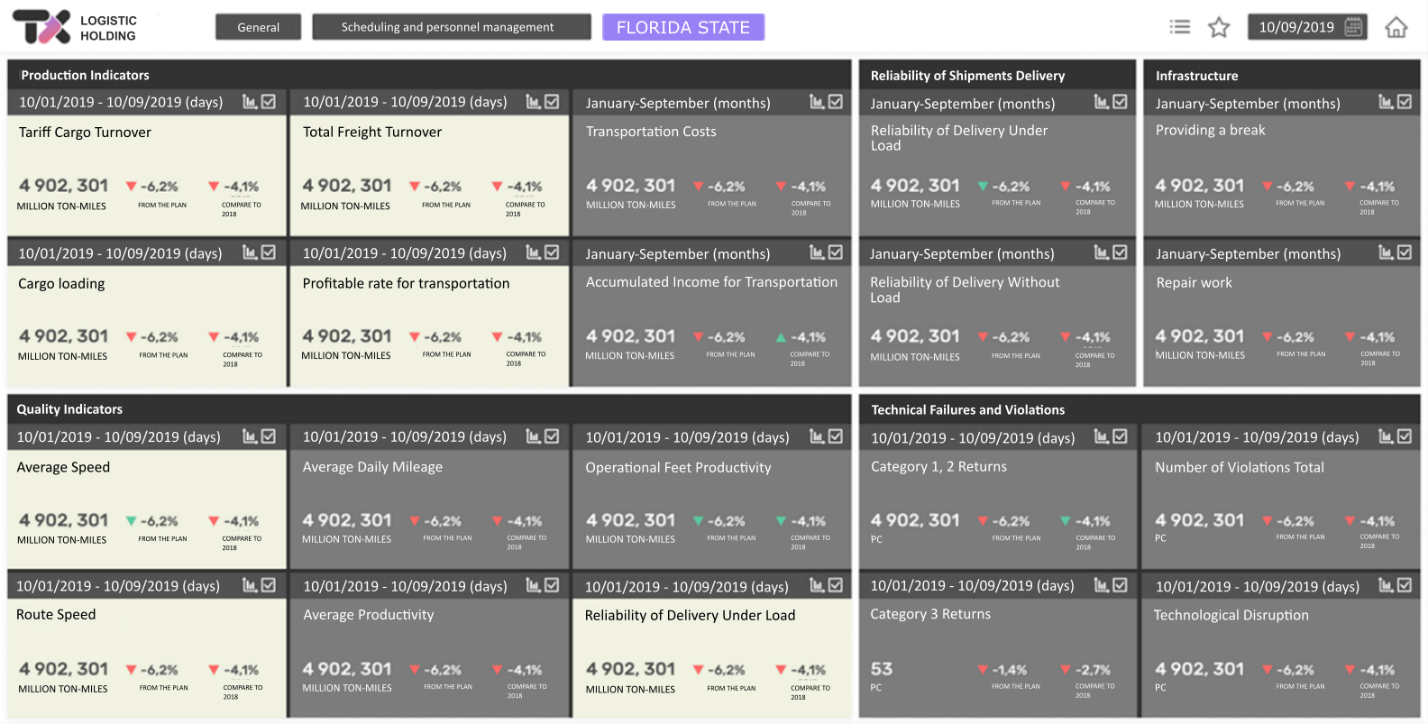 Showcase: "Summary Data – Logistics"
Consolidated information on all areas.

Integral indicators of plan execution with functions of decomposition into more detailed data levels with verification of credentials.

Target users: heads of departments and top management.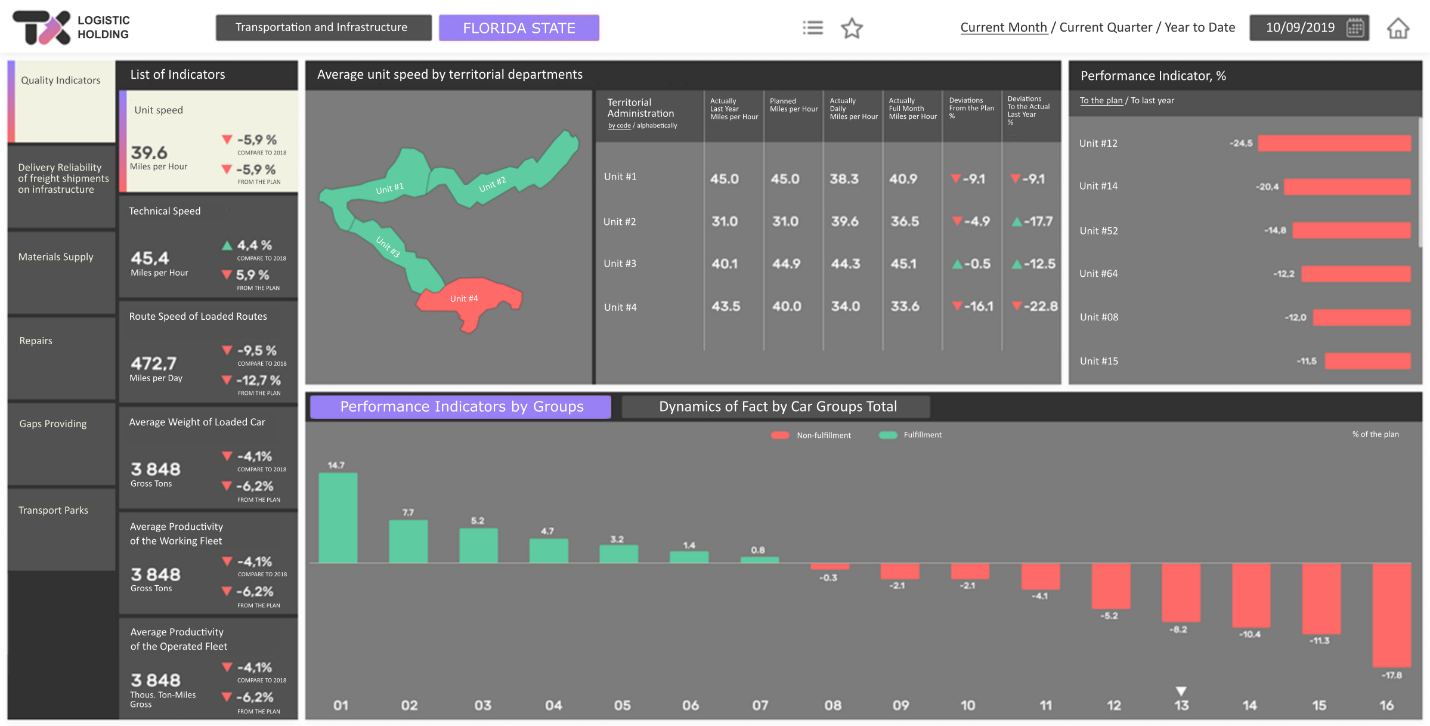 Showcase: "On the roads today"
Operational indicators for solving dispatch tasks and providing all involved structures with information about the use of transport at the exact moment.

It is the core of the situational-analytical center, resolves operational issues, including critical issues related to logistics.

Analysis of what type of transport and cargo is on the roads: by type of cargo, by the state of transport, by type of transport.

Examples of indicators that are on Showcase:

The number of transport units At the point of departure / arrival, On the way / in the parking lot, Total Vehicle acceleration / deceleration – by type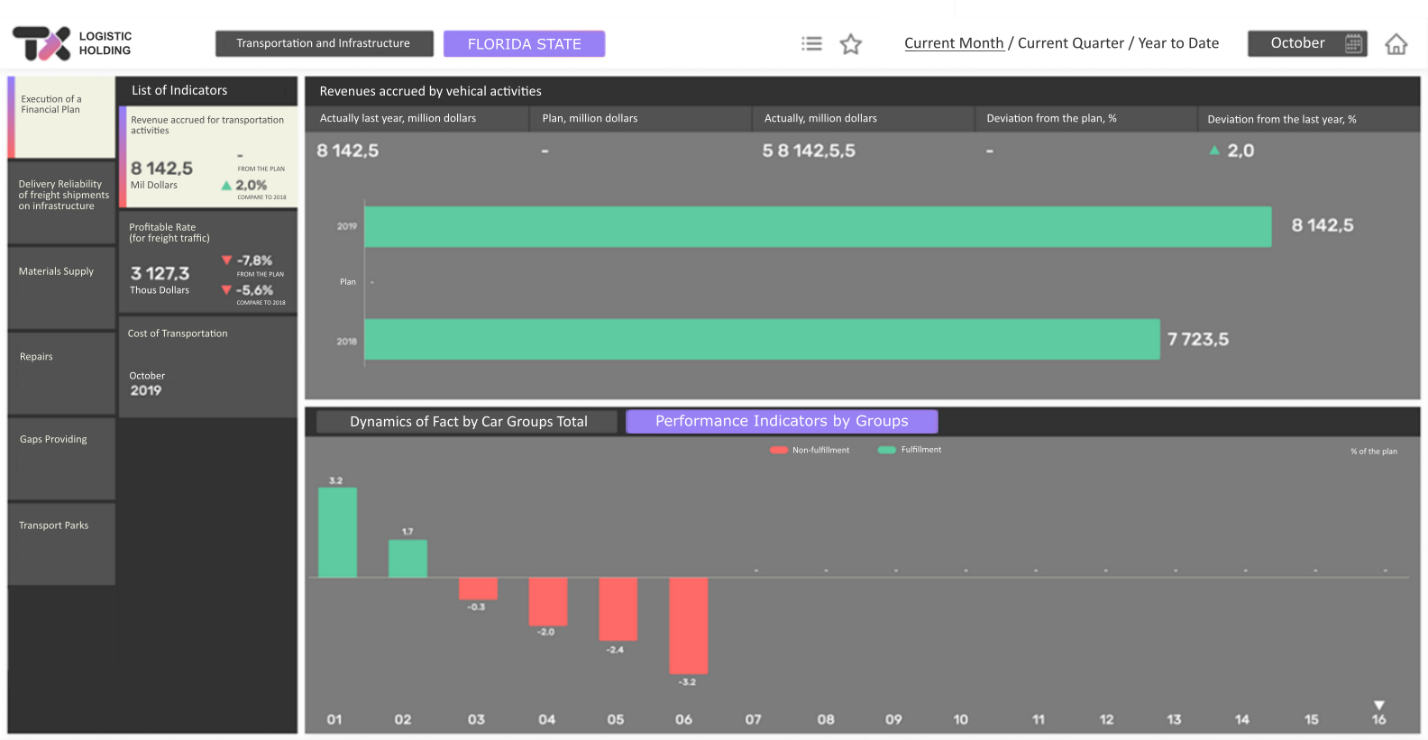 Showcase: "Transport Efficiency"
Financial and operational indicators to visually display the assessment and increase the efficiency of transport use in an economic and operational context.

Examples of indicators that are on Showcase:

Travel speed under load and without load in directions

Daily mileage

Downtime

Vehicle acceleration / deceleration
Back to All Solutions