MPP BI Platform
Helps decision-makers track business processes, analyze performance metrics, visualize them and display in command centers and all this – at the speed of the light.
Leverage All Available Data
MPP BI integrates all necessary data from all required data sources and delivers them clean, consolidated and ready for your work. You are free to choose how to connect to your data, how to load them to the engine and how to keep them updated.
The platform provides a wide range of preprocessing options: rule-based, Machine Learning, mathematical methods, Natural Language Processing.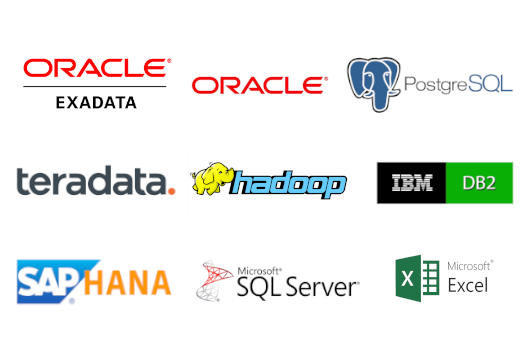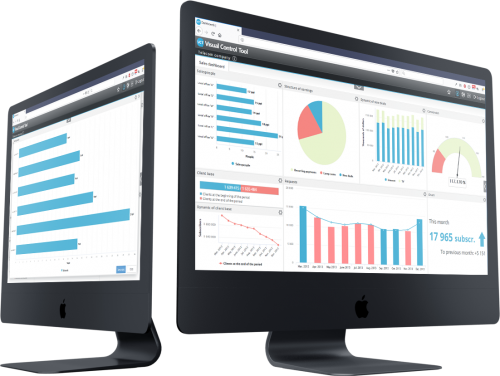 Live Comfortably With Your Data
Loads of basic data visuals, drilling down, ratings, Interactive presentations are ready to assist you in your decision-making.
MPP BI easily customized and adopted for the client. You can create custom dashboards, brand the user interface and develop new features.
Stop Wasting Time to Get a Dashboard
MPP BI has a new-generation architecture that technically exceeds the popular BI solutions. The uncompromising performance and the horizontal scalability are top platform superiorities. They are based on the three principles: data-centricity, open architecture and combination of three data layers.
You can easily scale any component of MPP BI, creating multi-node cluster configurations.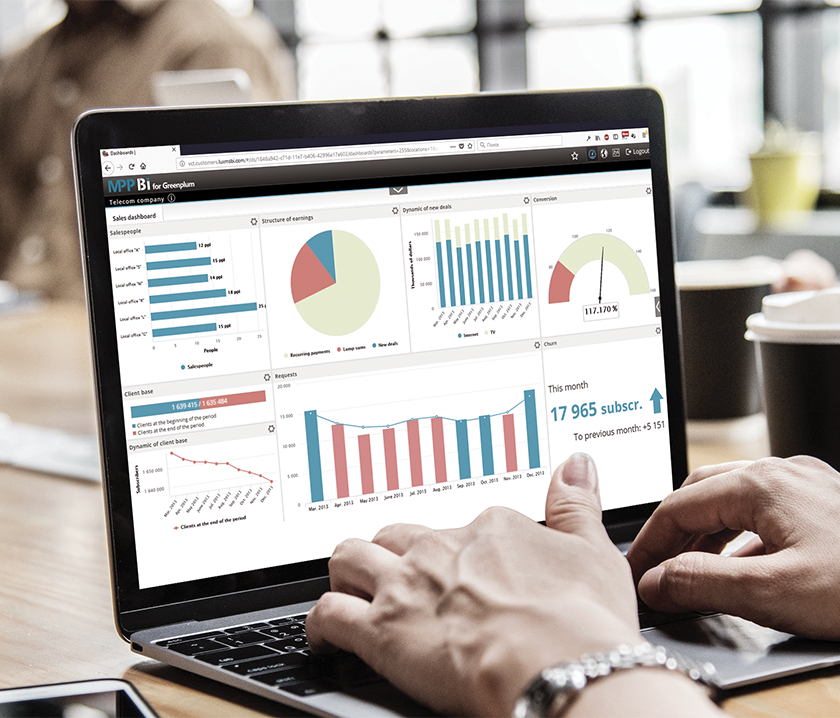 One Platform – Many Scenarios
MPP BI's functionality is developed to strictly fulfill your business needs. We have an expertise to solve the following analytical challenges:
Many information systems –many data –many dimensions
Enrich simple data and make them drillable
Beautiful visualization –focusing attention on data
Interactivity –gamification of working with data
Minimization of data interpretation
MPP BI is ready to drive digitalization in any industry and in any business unit.